Shy biyligi Shahanov pen Aytmatovty terrorist kóre me?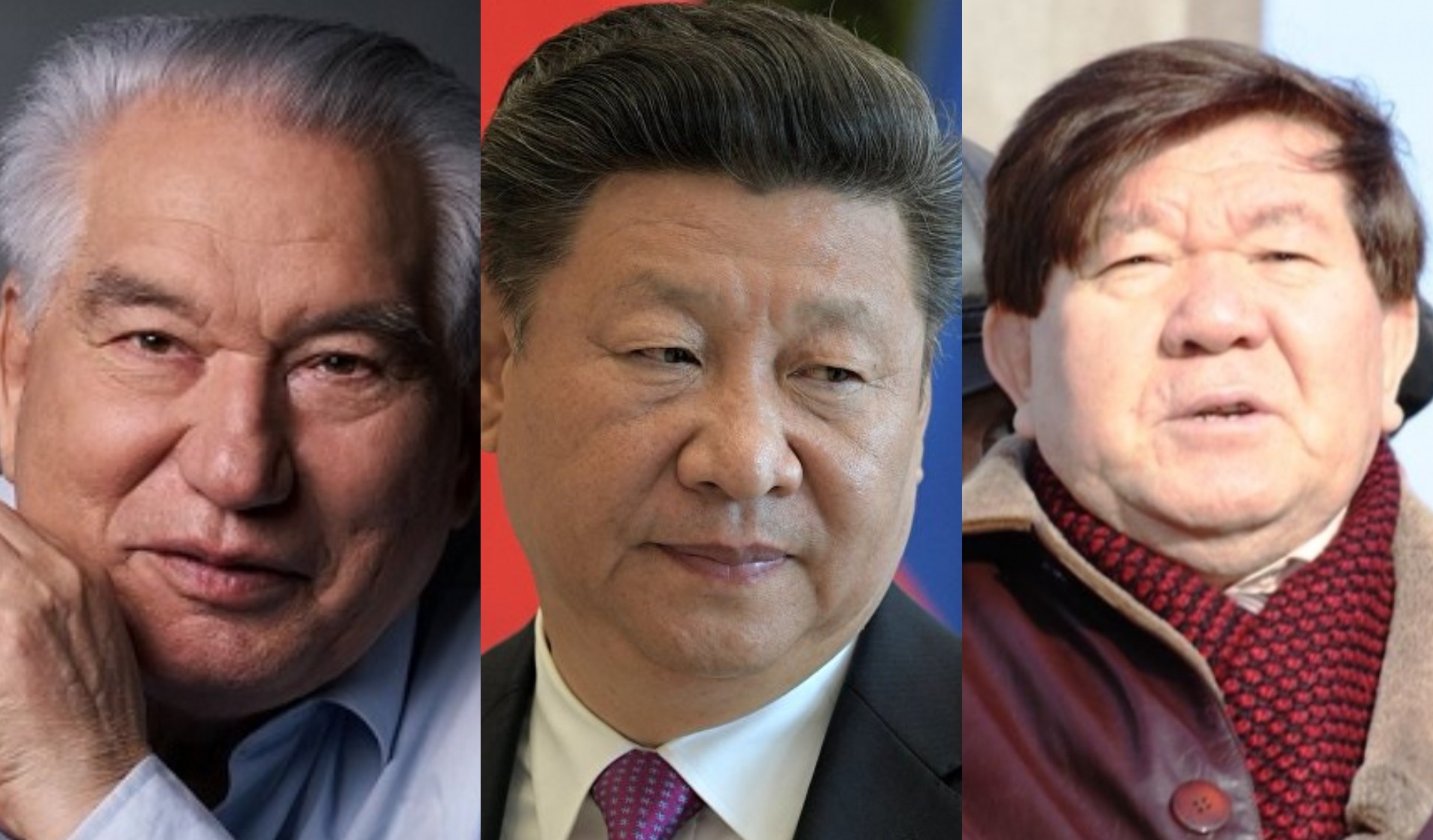 Shy Jinping basqaruyndaghy kompartiya iydeologiyasynyng qasaqana qysymyna týsip, qudalau kórip jatqan qandastarymyz jayly múndaghy baspasóz az jazyp jatqan joq. Ras, qazir de ondaghy júrttyng talayy qamaugha alyndy, talayy tergeude teperish kórdi... Áli de sol sýrginning salqyny seziledi. Áuelde qazaq pen úighyrgha jasalghan qysymdy – kompartiya tóraghasy Shiyding óz biyligin avtoritarlau ýshin QHR Konstitusiyasyn ózgertu qarsanynda jasalyp jatqan nauqandyq sharasy dep topshylaghan edik. Shy degenine jetip, Qytaydy sheksiz biyleu qúqyna ie bolghanymen, ondaghy júrtty jayyna qaldyrghan joq.
Búl mәsele, yaghny Qytaydaghy qazaqtyng múny halyqaralyq dengeyde kóterildi. Aghylshyn tildi aqparat ondaghy az últtardyng repressiyalanuyn ashyq synady. Shy tóragha shimirkpey otyr.
Ótkende «ChinaAid» (http://www.chinaaid.org/2018/03/xinjiang-authorities-confiscate-works.html) degen aghylshyn-qytay, qos tildi agenttik aqparat taratty. Shynjang biyligi qazaq, qyrghyz jәne týrik qalamgerlerining kitaptaryn jappay tәrkilep jatyr eken. Sondaghysy  әlgi kitaptardyng mazmúny әm avtorlardyng kózqarasy - Qytaydyng kommunistik partiyasynyng iydeologiyasyna qarsy eken. Senzuragha ilingen. Biz búl materialdy qazaqshagha qotaryp bergendi jón kórdik. Qazaq avtorlarynyng ishinde Shy biyligine jaqpaghandar kim?
Maqala taqyryby mynau: «Shynjang biyligi qazaq, qyrghyz jәne Týrik jazushylarynyng enbekterin tәrkilep jatyr» (Xinjiang authorities confiscate works by Kazakh, Turkish, and Kyrgyz writers).
«Shynjang biyligi Qazaqstan, Qyrghyzstan jәne Týrkiya avtorlary jәne aqyndarymen iydeologiyalyq soghys jýrgizip jatyr». (Xinjiang authorities are waging an ideological war against authors and poets from Kazakhstan, Kyrgyzstan, and Turkey)...
Sóitse, әlgi avtorlardyng jazghan-syzghandary QKP kýn tәrtibine qayshy ma, joq pa anyqtau ýshin tәrkilep jatyr eken. (ordering their works confiscated in order to determine whether or not they contain teachings that oppose the agenda of the Chinese Communist Party).
«Jappay jýrgizilip jatqan tintu, tәrkileu – Qytaydyng batysyndaghy Shynjan-Úighyr avtonomdyq audanyndaghy etnikalyq az últtardy qudalaudyng jalghasy ekenin aighaqtaydy» (The confiscations represent an escalation of an ongoing crackdown against minority ethnic groups in the Xinjiang Uyghur Autonomous Region on China's western border).
«Jaqynda Shynjandaghy Jazushylar Assosiasiya aqpar berip, Jogharghy Ýkimettik vedomstva jergilikti Qazaq Mәdeniyet departamentine pәrmet týsirgen. Mәdeniyet tónkerisinen keyingi jaryq kórgen barlyq qazaqstandyq kitaptardy oqugha tyiym salyp, ónirdegi gәzet-jurnaldargha qatang baqylau jýrgizu turaly tapsyrma bergen». «ChinaAid» agenttigi solay dep jazady. Mine, týpnúsqadaghy mәtin: (The Xinjiang Writers Association recently reported that superior government departments ordered the Kazakh Department of Culture to censor all Kazakh books published since the Cultural Revolution, as well as increasing the censorship of magazines and newspapers in Xinjiang).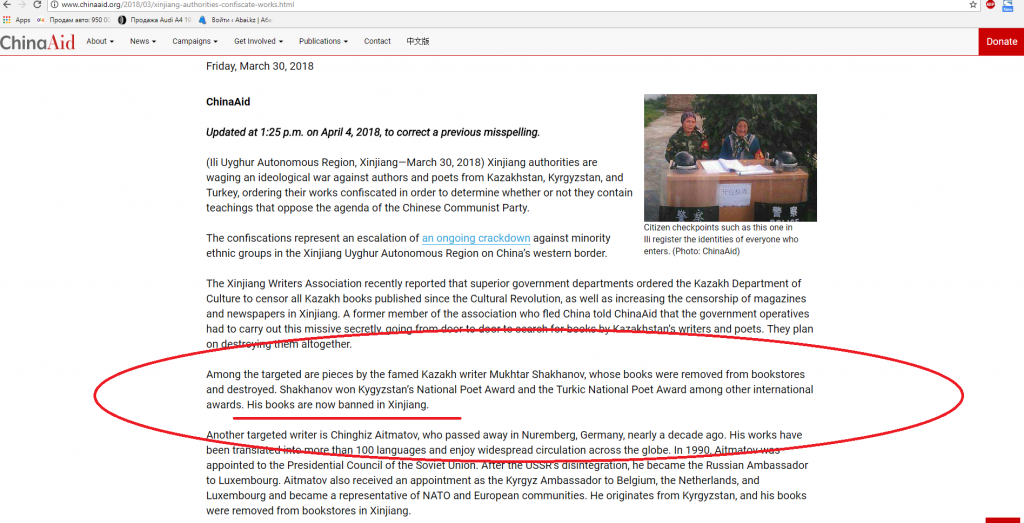 Shy tóraghany kýndiz kýlki, týnde úiqysynan aiyrghan, Qytay biyligin qorqynyshtan qaltyratyp-dirildetip, degbirin qashyrghan qazaq aqyny – Múhtar Shahanov eken.  
«Maqsatty týrde izdestirip jýrgenderding ishinde – jazghan enbekteri kitap dýkenderinen joyylghan qazaq aqyny, aty mәshhýr Múhtar Shahanov. Shahanov Qyrghyzstannyng Últtyq syilyghyn jәne Týrki tildes halyqtar arasynda eng ýzdik әlem aqyny syilyghyna ie bolghan. Shynjanda endi onyng kitaptaryn oqugha tyiym salyndy», - dep jazady agenttik (Among the targeted are pieces by the famed Kazakh writer Mukhtar Shakhanov, whose books were removed from bookstores and destroyed. Shakhanov won Kygyzstan's National Poet Award and the Turkic National Poet Award among other international awards. His books are now banned in Xinjiang).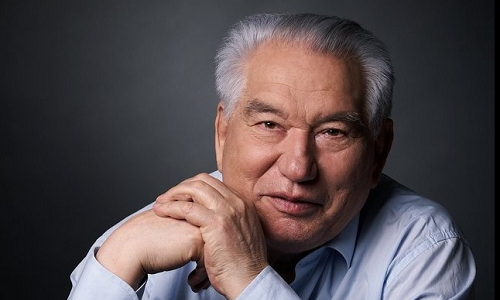 Aytpaqshy, Shynjang biyligi shygharmalaryn oqugha hәm nasihattaugha tyiym salghan taghy bir avtor – adamzattyng Aytmatovy eken. IYә, osydan tura 10 jyl búryn Almaniyanyng Nurnbeginde ómirden ótken qyrghyz Aytmatov Shynghystyng da shygharmalary Shynjang kitap sórelerinen alynyp tastaldy.
Taqyrypqa túzdyq. Ótkende atalghan sayt Qytay biyligining әtigórlik әm әlimjettik әreketteri jayly jazdy. Etnikalyq az últtardy qudalaghany azdyq etkendey, etnikalyq elementteri bar tauarlardy tәrkilep, aitaghyna ermegenderdi «aydaugha» jiberip jatqandyghy jayly sóz qozghady. Repressiyanyng kýsheygeni sonshalyq týrmeler men «qayta tәrbiyeleu» ortalyqtary lyq tolghandyqtan, tútqyndalghandardy ózge ónirlerge jiberip jatqangha úqsaydy. Agenttik solay dep aqparat taratty (The ongoing crackdown against ethnic minorities, especially those who are predominantly Muslim, continues in China's far western Xinjiang region. Authorities are confiscating and destroying goods that appear 'ethnic,' and the prisons and detention camp "training centers" in the region are so full that detainees are being shipped to other provinces to make room).
«ChinaAid» agenttigining jazuynsha, qazaqstandyq tauarlardy satugha da tyiym bar eken. «Qazaqstandyq kórpesheler, kilemder men matalar tәrkilenip, órtelgen. Dýkender Qazaqstannan importtalghan tauarlardy sata almaydy. Satugha әrekettense, tútqyndalady, onyng tauary tәrkilenedi. Tipti, túrghyndargha ýilerindegi keybir qazaqy órnekterdi, qytaysha órnektermen almastyru turaly tapsyrma berilgen» dep jazady agenttik ("Kazakh blankets, carpets, and embroidered cloth have been burned. Shops cannot sell products imported from Kazakhstan, and if they try, the merchandise is confiscated. Residents are also ordered to remove Kazakh decorations from their houses and replace them with 'Chinese' ones").
Resmy statistikagha sýienip sóilesek, 1,5 millionnan astam qazaghy bar Shynjanda Shahanovtyng kitaptary 5-6 retten qayta basylyp, «eng kóp oqylatyn aqyn» atanghany belgili. Qaysy bir jyly Shahanov pen Aytmatov jazghan «Qúz basyndaghy anshynyng zary» (Ghasyr airyghyndaghy syrlasu) atty ruhany filosofiyalyq, tarihy tanymdyq jәne mahabbat filosofiyasyna qúrylghan esseler jinaghy qytay tiline audarylghan edi. Endi Shahanov Qytay biyligi ýshin qauipti túlghalar qataryna kirgen kórinedi. Sonda Shy biyligi Shahanovty terrorist kóre me?
Núrgeldi Ábdighaniyúly
Abai.kz