Olimpiyada tútanghan Úly alau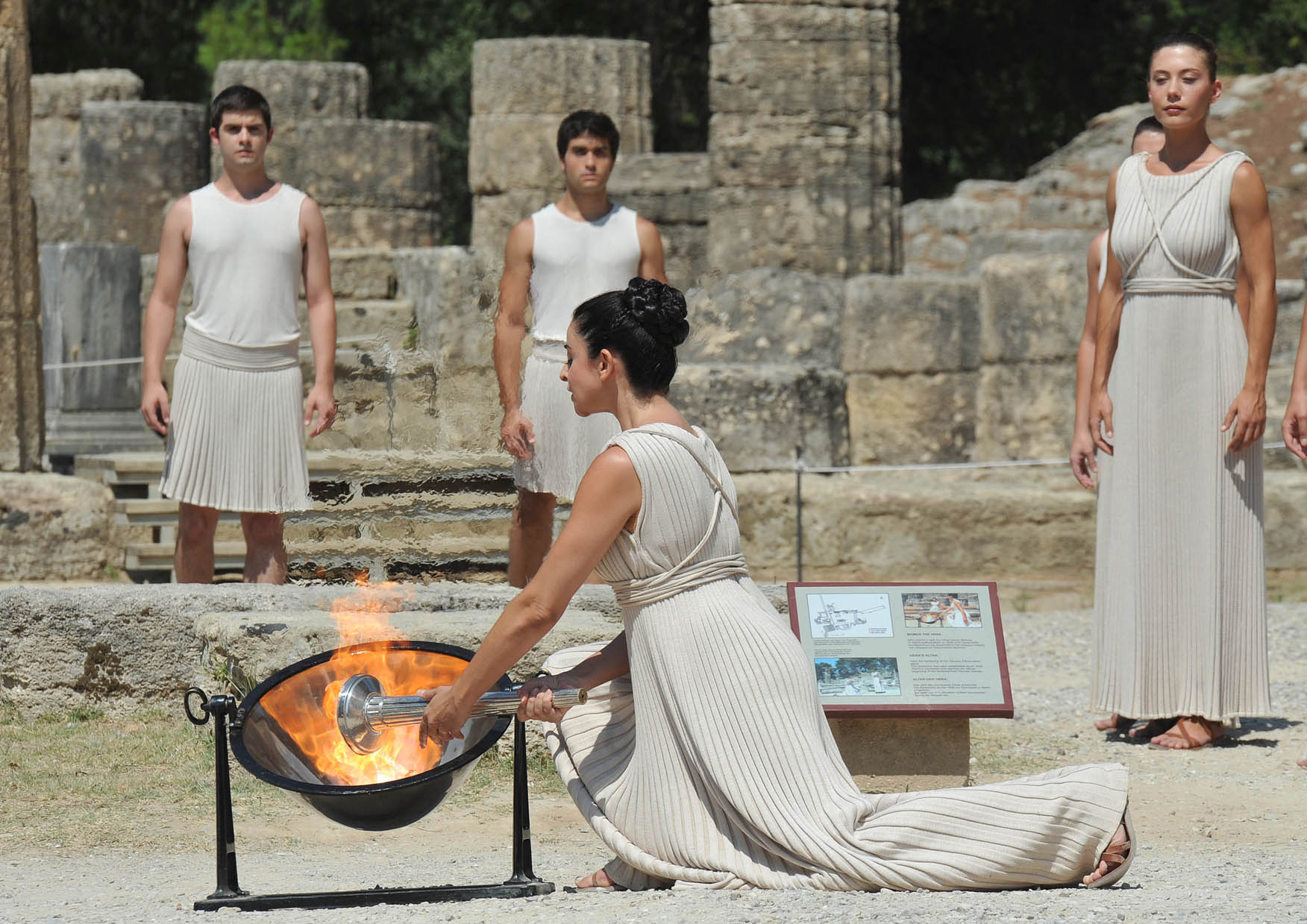 OLYMPIA, 23 Jul 2010 -- Greek dancer Ino Menegaki, who plays the High Priestess lights up the flame for the Singapore 2010 Youth Olympic Games during the flame lighting ceremony in Ancient Olympia, Greece, July 23, 2010. The flame was lighted up Friday in Olympia. The torch will travel to Berlin, Dakar, Mexico city, Auckland, Seoul and arrive in Singapore prior to the first Youth Olympic Games in Singapore from August 14 to 26.
23 shilde men 8 tamyz aralyghynda Japoniyanyng astanasy Tokioda HHHII Jazghy Olimpiyalyq oiyndar ótedi. Onda Qazaqstan olimpiyashylary sporttyng 27 týrinen syngha týsedi.
Sóz tórkinine ýnilsek...
Bayqasanyz, osy eki sóilemning ózinde biz «Olimpiyalyq», «olimpiyashylar» degen sózderdi eki ret qoldanyp ýlgerdik. Nege búlay qoldandyq? Nege «Olimpiadalyq», «olimpiadashylar» emes? Óitkeni búl – sóz týbirin, termin tegin úghyp almay aitylyp-jazylyp ketken bayaghy eski qatelik. Qazaq búqaralyq aqparat qúraldary әli kýnge solay aityp-jazady, bylayghy júrttyng auzy da soghan әbden ýirenip alghan. Ony endi jappay týzeu mýmkin emes shyghar, biraq óz basym nege ýnemi «Olimpiyalyq» dep aityp-jazatynymdy týsindire ketkenim, sosyn jalpy Olimpiadanyng shyghu tegin tarqata otyrghanym jón-au dep sheshtim.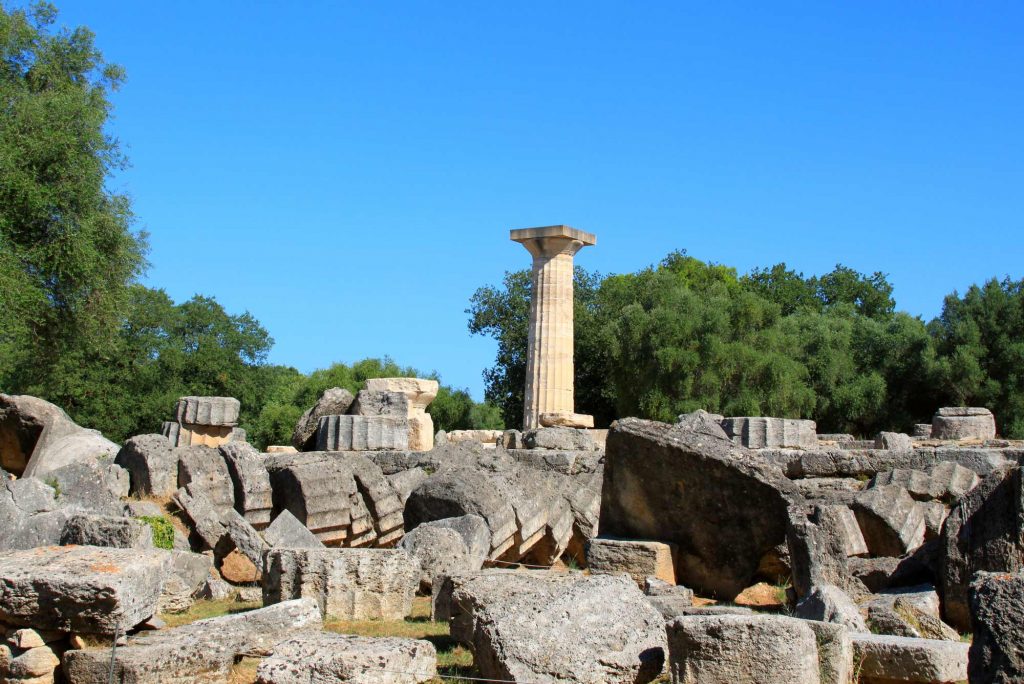 (Zevs hramynyng qirandylary)
«Olimpiada» atauynyng týbiri – Olimp. Ol – kóne grek mifologiyasyndaghy Zevs bastaghan qúdaylar meken etetin qasiyetti tau (qazir de Grekiyadaghy eng biyik tau silemi sanalady). Grek qúdaylaryn keyde «olimptikter» (oryssha «olimpsy»), «olimpiyalyqtar» («olimpiysy») dep te atay beretini sondyqtan. Osy «Olimp» týbirinen «Olimpiya» atauy kelip shyghady. Olimpiya – ejelgi Grekiyanyng iri ghibadathanalarynyng biri (Peloponnes aralynda ornalasqan). Deneni shynyqtyru, kýshtilikten, eptilikten, jyldamdyqtan, tәsilqoylyqtan, mergendikten mashyq jarystyru maqsatyndaghy alghashqy iri oiyndar alghash osy jerde ótkizilgen. Ol sayystardy sol sebepti de «Olimpiyalyq oiyndar» («Olimpiyskie igry») dep atap ketken.
Al Olimpiada – osy Olimpiyalyq oiyndardyng keyin qalyptasqan qysqasha jiyntyq atauy. Studentter ghana qatysatyn uniyversiytet oiyndaryn – Uniyversiada, qúrlyq sportshylary ghana kýsh synasatyn Aziya oiyndaryn – Aziada, KSRO jәne ózge de búrynghy sosialistik elderde ótkizilgen, júmysshy-enbekshi tap ókilderi qatysatyn búqaralyq sport jarystaryn – Spartakiada (bayaghy rimdik qúldar kóterilisining kósemi Spartaktyng esimimen atalghan) deytini sekildi ghoy...
Týiin: «Olimpiada» deuge bolady, biraq «Olimpiadalyq oiyndar» deu – qate («Olimpiadicheskie igry» degendi estuiniz bar ma?). Óitkeni, «Olimpiada» degen sózding ózi – «Olimpiyalyq oiyndar» («Olimpiyskie igry») degendi bildiredi. «Olimpiadalyq oiyndar» desek, «Olimpiyalyq oiyndardyng oiyndary» sekildi janyltpash bolyp shyghady.
«Mәjusiylerding tirligi»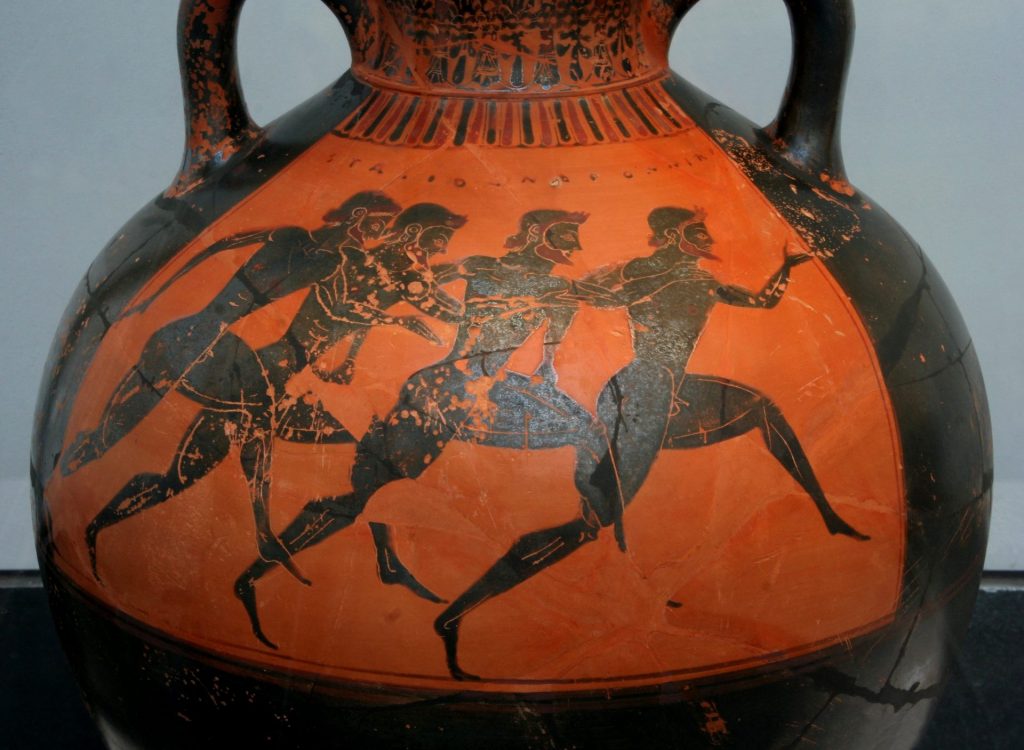 (Antika dәuirindegi jarys kórinisi beynelengen qúmyra)
Shynyn aitqanda, antikalyq dәuirdegi Olimpiyalyq oiyndar turaly naqty derek joqqa tәn. Áyteuir әri dini, әri sport merekesi bolghany anyz-әfsanalar arqyly ghana belgili. Alghashqy jazbasha derek bizding zamanymyzgha deyingi 776 jylgha tiyesili, biraq oiyndardyng odan da búryn ótkizilgeni anyq. Diniy-sport merekesi kezinde jaulasushylar soghysyn toqtatyp, oiyndar bitkenshe beybit bitimge kelip otyrghan.
Grek jerin rimdikter jaulap alghannan keyin oiyndar úzaq uaqytqa ýzilip qaldy. Hristian dini búl ónirge keninen qanat jayghan son, shirkeu Olimpiyalyq oiyndardy «mәjusiylerding tirligi» dep sanady. Aqyry b.z.d. 394 jyly imperator I Feodosiyding búiryghymen atalmysh sport merekesin ótkizuge tyiym salyndy.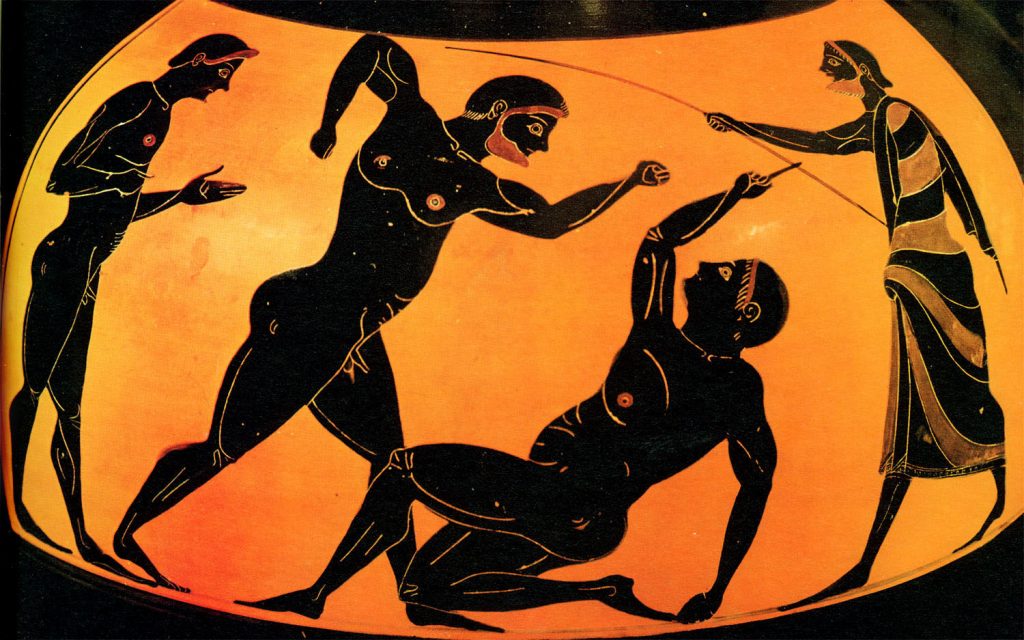 (Ejelgi zamandaghy kýres)
Degenmen, iygi dәstýr halyq jadynan mәngi óship ketpegen eken, keyingi orta ghasyrlarda Europanyng birneshe elinde týrli jarystar úiymdastyryldy. Áytse de, olardyng bәri әnsheyin aimaqtyq dengeyde qalyp jatty. 1766 jyly Olimpiyada jýrgizilgen arheologiyalyq qazba júmystarynyng nәtiyjesinde ejelgi ghibadathana qaldyqtary, sport jarystary ótken stadion ispetti qúrylys oryndarynyng súlbalary tabyldy. 1875 jyly nemis arheologtary jana zertteu jýrgizip, aldynghy boljamdardyng dúrystyghyna kóz jetkizdi. Búl uaqytta Europada jalpy antikalyq dәuirge degen saghynysh kýsheyip, ol zamandy romantikalyq-iydealistik túrghydan sipattau sәnge ainala bastaghan-dy. Olimpiya mәdeniyeti men dýniyetanymyn qayta týletuge degen yntyzarlyq kýlli Europany kezip ketti. Býgingi Olimpiyalyq oiyndardyng shyn mәnindegi izashary – 1859-1888 jyldar aralyghynda grek jerinde túraqty ótkizilgen «Olimpiyalar» bolatyn. Ol oiyndardy ótkizu iydeyasyn úsynghan – aqyn Panayotis Susos bolsa, jýzege asyrghan – qogham qayratkeri Evangelis Zappas edi.
Parijdegi tarihy sheshim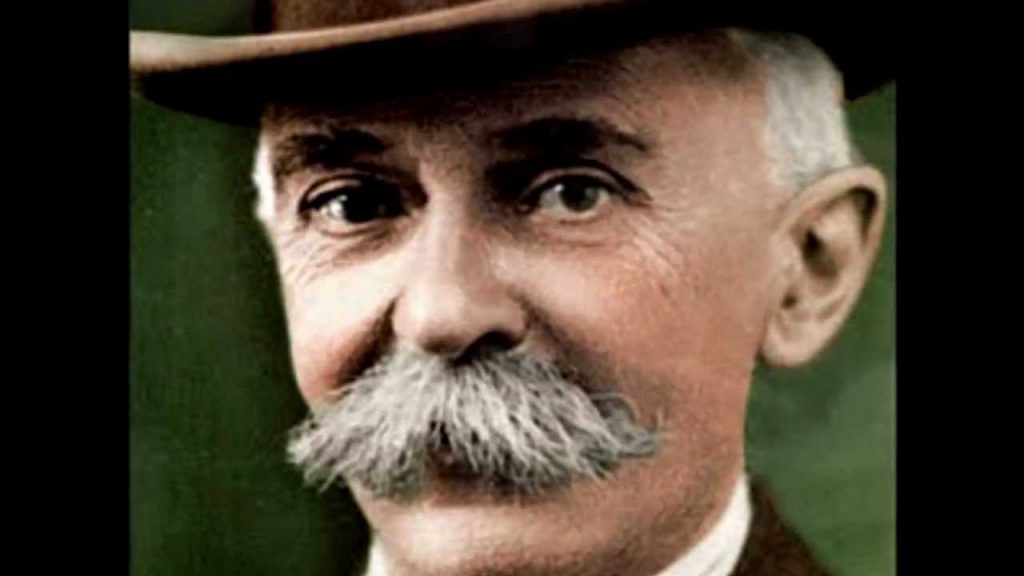 (Kuberten)
Fransuz barony Pier de Kuberten: «Germaniya kóne Olimpiyanyng qaldyghyn tintkiley qazyp, tarihty arshyp berdi. Nege endi Fransiya baghzy úlyq dýniyeni qaytadan qalpyna keltire almaydy?» – dedi. Sóitti de, iske kiristi. 1894 jyldyng mausymynda Sorbonnada (Parijdegi uniyversiytet) ótken kongreste ol ózining ejelgi Olimpiyalyq oiyndardy qayta jandandyru turaly oi-tújyrymdaryn halyqaralyq minberden mәlimdep jiberdi. Kongresting songhy kýni (23 mausym) tarihy sheshim qabyldandy: Halyqaralyq olimpiyalyq komiytet (HOK) qúryldy, al túnghysh zamanauy Olimpiyalyq oiyndar 1896 jyly Afinada – osy ghajayyp merekeni oilap tapqan ejelgi grek elining astanasynda ótkiziletin boldy.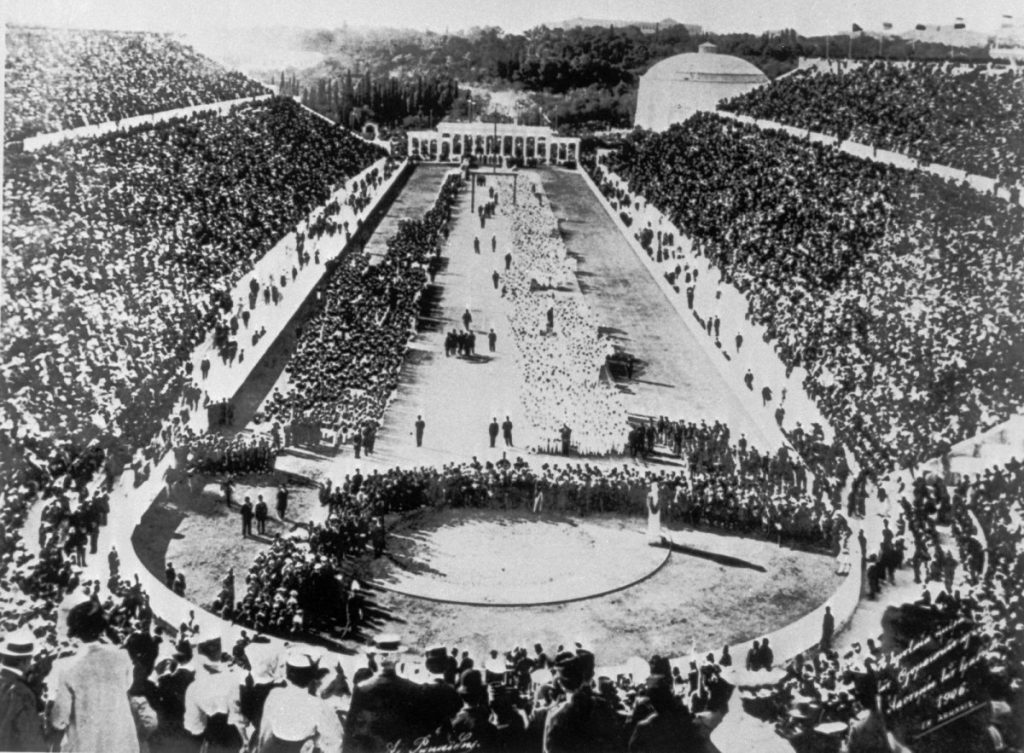 (Afina - 1896)
14 elden 241 sportshy qatysqan alghashqy Olimpiada salystyrmaly týrde alghanda sәtti ótti. Búghan quanghan grek elining basshylary oiyndardy tek qana Afinada ótkizu turaly úsynys týsirdi. Alayda HOK búghan kelisken joq, sóitip, Olimpiada әr tórt jyl sayyn әr elde úiymdastyrylatyn bolyp sheshildi.
1924 jyldan bastap Qysqy Olimpiyalyq oiyndar ótkizile bastady. Olardyng ret-kezegi de, jón-jobasy da búdan bólekteu. Búryn eki Olimpiada bir jylda ótkizile beretin (biri – qysta, ekinshisi – jazda). HH ghasyrdyng 90-jyldarynan bastap ekeuining arasy – eki jyl.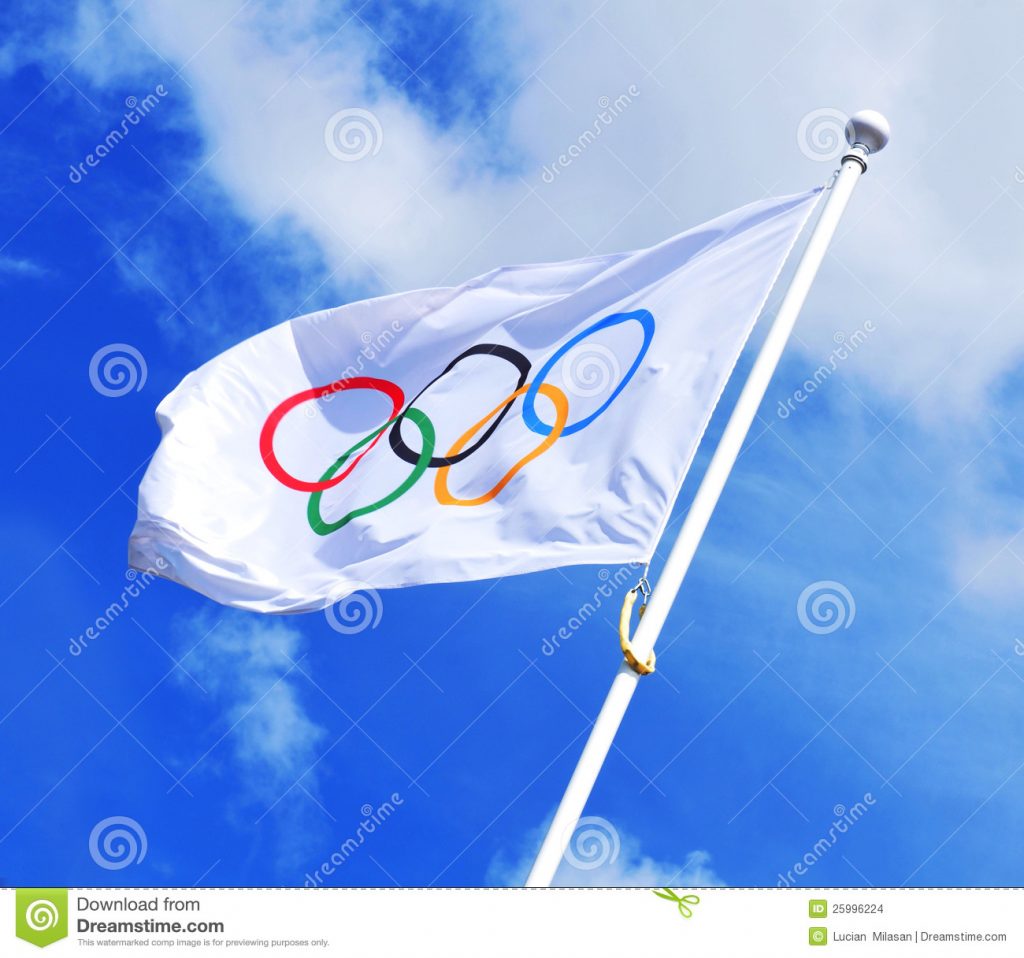 (Olimpiada tuy)
HOK qabyldaghan olimpiyalyq hartiya talabyna say Jazghy Olimpiada ary ketkende 16 kýnning ishinde, Qysqy Olimpiada 10-11 kýnde ótkizilip bituge tiyis.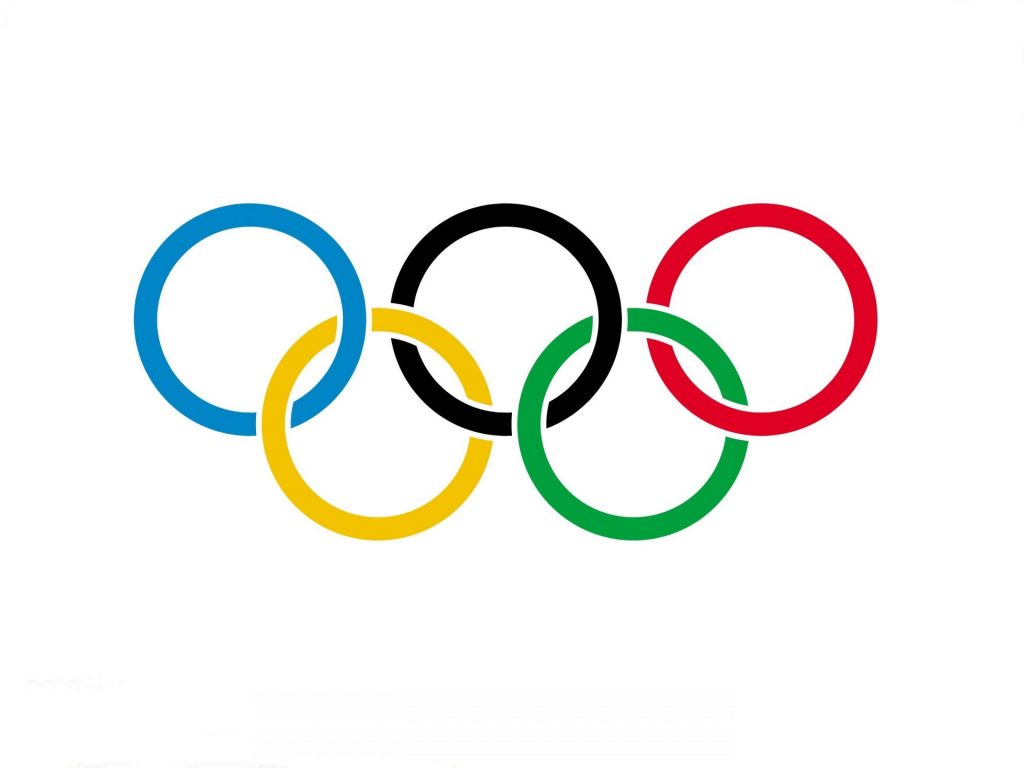 (Olimpiada simvoly)
Olimpiadanyng tuy – olimpiyalyq dóngelekter beynelengen aq jalau. Olimpiada simvoly – ózara bekitilgen bes dóngelek – Olimpiya qozghalysyndaghy bes qúrlyqty bildiredi. Ýstingi ýsh dóngelekting kógi – Europany, qarasy – Afrikany, qyzyly – Amerikany, astynghy qos dóngelekting sarysy – Aziyany, jasyly – Avstraliyany menzeydi.
Sәken Sybanbay
OLIMPIADANYNG BASTY DÁSTÝRLERI:
1. Ashylu saltanatynda Olimp oty jaghylady. Búl ot Olimpiyadaghy kýn sәulesinen tútandyrylyp, sportshylardyng kezektesken alau estafetasy arqyly Oiyndar ótetin qala jetkiziledi.
2. Olimpiadany úiymdastyryp jatqan elding eng kórnekti sportshysy Oiyndardyng barsha qatysushylarynyng atynan olimpiyalyq ant beredi.
3. Oiyndargha qazylyq etetin tóreshilerding ókili de jarysta qara qaldy qaq jarar әdildik tanytugha ant beredi.
4. Jarys jenimpazdary men jýldegerlerine medali beriledi.
5. Jenimpazdar qúrmetine sol elding memlekettik tuy kókke kóterilip, últtyq әnúran shyrqalady.
Abai.kz